​​MYLAPS Sports Timing
(MyLaps Timers are the Official Timers for the Boston and Chicago Marathons)​​
MyLaps is the partner of choice for professional and amateur sports organizations around the world. Their customers include timekeepers, clubs, event organizers, federations, track owners, participants and spectators.
MYLAPS is the leader in research and development in sports timing, setting the world standard in automated timing solutions. They constantly work to develop new technological innovations that will further enhance the customers' sports experience.
MYLAPS takes sports timing solutions to the next level.
We are a full-service timing company located in Van Alstyne, Texas. If you are looking for Disposable Chip Timing, finish line management, online registration, equipment rental, event consultation or other related services for your event...look no further!
Chip-2-Chip has partnered with MyLaps Sports Timing (MYLAPS/AMB) to offer our clients the best in class UHF timing system to measure, publish and analyze race results for all you're running events. The Disposable BibTag System includes:
BibTag - Timing Tag is integrated on to the Bib

Completely Disposable

Reliable Timing Solution for Mass Events

Light-Weight and Anti-Slip Modular Detection Mats

Minimum Amount of Pre-race and Post-race Handling

Easily Used by Participants
MYLAPS TIMING SYSTEM, records your time precisely from start to finish. MYLAPS is the latest, state-of-the-art timing technology. Your timing tag is disposable and is attached to your Bib Number. No waiting to have your timing chip retrieved at the finish line!
For Information Please Contact Us Via Email or Please Call
​(214) 906-4727
What we can help you with. We serve the running event community with a comprehensive range of services to help make your event a complete success, electronic race timing, online registration and finish line services, posting on several race calendars. We service numerous communities. Our technology is "second-to-none". Below is a list of how we can help provide you the solution you need:
Online registration
Flexible, full-featured and affordable registration services with the ability to manage or have access to your registrants. You can list your sponsors and also have volunteers sign up at no cost.
Donations and Fundraising
Easily collect online donations and allow your participants to promote personal fundraising pages in conjunction with your events.​​
​
​​Race/bib Numbers
Basic or fully-customized (extra charge). Raise your participants' experience!
Finish Line
Bring credibility to your event with professional finish-line services, including an arch and large digital display timing clock.
Electronic Timing

State-of-the-art DISPOSABLE chip timing technology.
Flexible Awards and Scoring
A number of ways to score your event.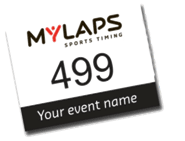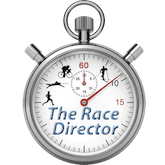 A MEMORY GROWS LEGACY 5K 2023

































































































































































































































































































































































































































































































































































DISD 5K FOR KINDNESS 2023